Cosmetic Dentistry in Snellville, GA
---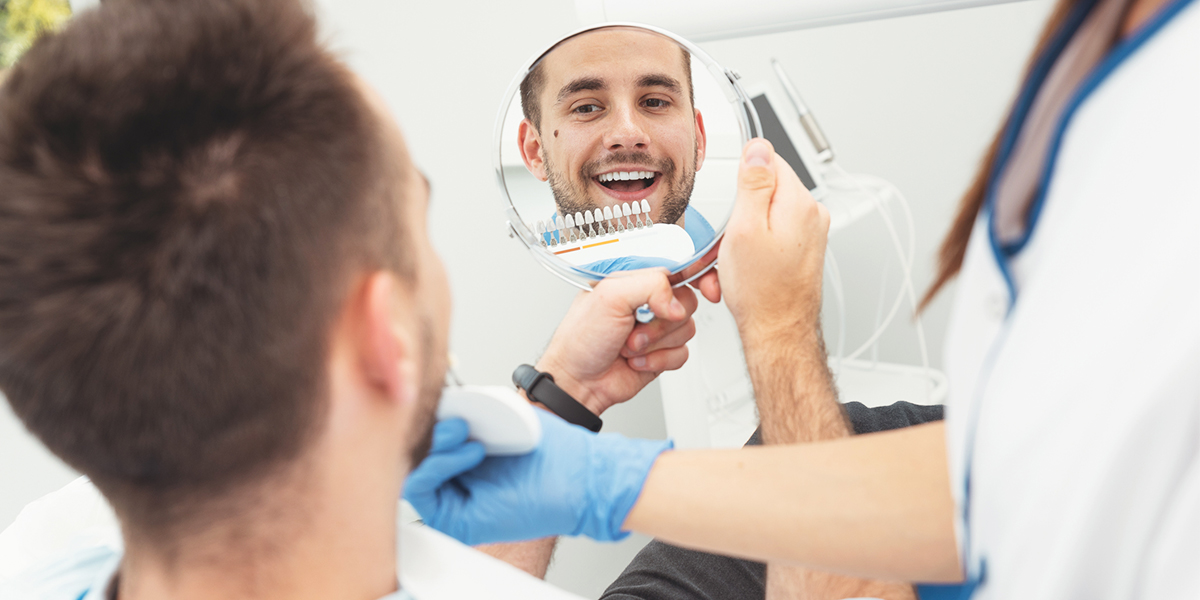 ---
Oak Road Dentistry provides cosmetic dentistry in Snellville, GA. Call 770-985-9559 to learn more and schedule an appointment.
---
What Is Cosmetic Dentistry?
---
If you're self-conscious about the way your teeth look, cosmetic dentistry can give you the confidence to finally smile proudly. These procedures focus on the appearance of your teeth, rather than their health, strength, or function. We provide a variety of cosmetic procedures to enhance and rejuvenate your smile, with solutions to fit almost any budget.
---
Benefits of Cosmetic Dentistry
---
Improved Self-Image
---
Many people spend their whole lives feeling self-conscious about their teeth. If you don't like looking at yourself in the mirror and always hide your teeth when you smile, imagine what it would feel like to have that burden lifted and smile with confidence.
---
More Youthful Appearance
---
Because our teeth become worn, stained, and yellowed as we age, cosmetic procedures have the ability to shave years off of your appearance—no surgeries needed!
---
Better Dental Health
---
Let's face it: when you invest in cosmetic dentistry, you're going to want to do what you can to maintain the results. For most patients, this means better oral hygiene habits and improved dental health.
---
Procedures Offered:
---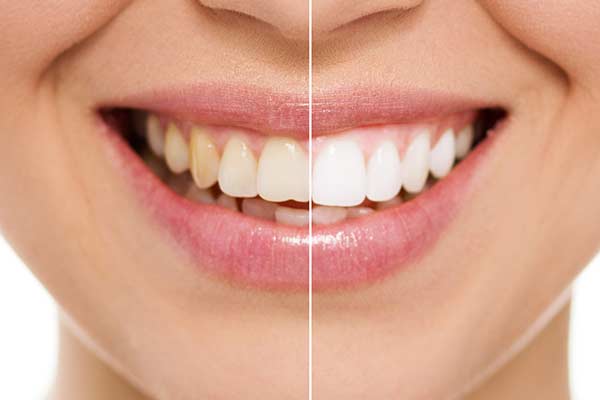 ---
Teeth whitening is a simple cosmetic procedure that can make a dramatic difference in your overall appearance. We offer take-home teeth whitening treatments to safely brighten and revitalize your smile.
---
Veneers are a versatile cosmetic treatment option that can be used to fix cracks, severe stains, malformed teeth, chips, unevenness, minor misalignments and gaps between two teeth. Even a single veneer applied to a broken front tooth can completely makeover your smile!
---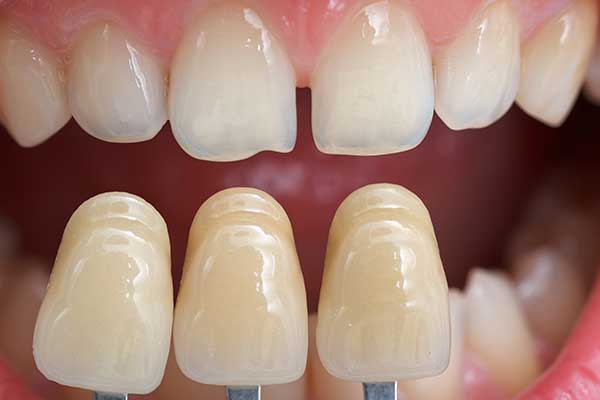 ---
Cosmetic bonding is a cost-effective way to improve the size, shape, and color of your teeth. A tooth-colored resin material is used to fill in or cover over your dental imperfections, then it is carefully sculpted for natural results.
---
This technique can minimize or eliminate stains, yellowing or spots by removing a very thin layer of the tooth's enamel.
---
Full Mouth Rehabilitation
---
 If you have a number of dental issues that you'd like to address at the same time, consider a full mouth rehabilitation. This involves a comprehensive treatment plan that typically includes two or more cosmetic and restorative procedures to improve the health and appearance of your smile.
---
Cosmetic Services May Also Include:
---
Some dental procedures offer cosmetic benefits as well as improving the strength, function, and health of your teeth. These include:
---
Why Choose Oak Road Dentistry
---
We offer a more personalized approach to dental care at Oak Road Dentistry, and this is particularly important when it comes to cosmetic treatments. When your dentist uses one-size-fits-all treatment plans and solutions, the result is a smile that looks great—but doesn't look like your own. By taking your facial features and proportions into consideration, we'll perform cosmetic dentistry work that makes you look like a better version of yourself.
---
Frequently Asked Questions About Cosmetic Dentistry
---
What is considered cosmetic dental work?
---
Cosmetic dentistry refers to any procedure that is done either primarily or solely to improve the appearance of your smile, rather than the function, strength, or health of your teeth. Dental insurance usually does not cover these treatments unless they are medically necessary.
---
How much does a full smile makeover cost?
---
A full smile makeover is a highly customized treatment plan that consists of two or more cosmetic or restorative procedures. Because of the personalization involved, the only way to get a clear picture of the costs involved is to schedule a consultation with us.
---
Can dentists fix really bad teeth?
---
With modern technology and materials, there isn't anything that can't be fixed with cosmetic or restorative dentistry these days. No matter how "bad" you think your teeth are, we can improve your smile and help you feel more confident.
---
What is the best cosmetic dental treatment?
---
While teeth whitening is the most popular cosmetic dental treatment, there's no one procedure we'd say is the best—really, the best cosmetic dental treatment is whatever treatment helps you feel good about your smile! Naturally, this varies from one person to the next.
Call 770-985-9559 to schedule an appointment.
---
How long do veneers last?
---
The longevity of veneers depends on the material they are made of. For instance, porcelain veneers can last about 10 to 15 years (or much longer) whereas composite resin veneers only last about 4 to 8 years, on average. Keep in mind that the greater your oral hygiene routine, the longer veneers will last.
---
Can dental crowns restore a broken tooth?
---
Yes, dental crowns can cover a broken tooth. Not only does it protect the tooth, but it also helps to restore its strength and integrity. 
---
Does teeth whitening hurt?
---
No, teeth whitening does not hurt - especially when done under the care of a professional. However, it is not uncommon for patients to experience sensitivity after a treatment. It is important to note that this is temporary. Over-the-counter pain medication can offer relief if needed.
---
How many teeth can a dental bridge hold?
---
A dental bridge can hold between one and four artificial teeth - sometimes more! Though most patients have dental bridges to replace one or two teeth.
---
How does microabrasion work on teeth?
---
Microabrasian is a non-invasive cosmetic dentistry procedure that works to remove stains on the teeth using a chemical. By applying a gel that contains an acid and abrasive compound, the porous surface layer of the enamel - and any stains that have been entrapped in them - are removed. The result is a whiter tooth with long-lasting results.
---
Does microabrasion hurt?
---
No microabrasion does not hurt - and no local anesthetic is even needed.
---