Pediatric Dentistry in Snellville
---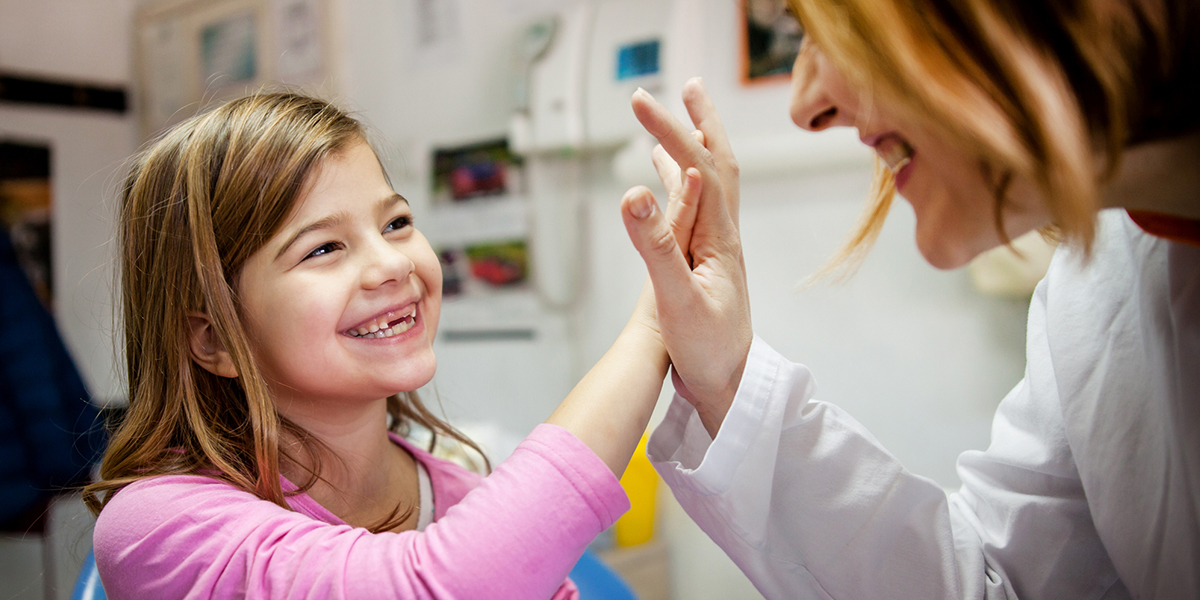 ---
---
What Is Pediatric Dentistry?
---
Your child's visits to our office help lay the groundwork for a lifetime of healthy smiles, which is why we strive to make every appointment a positive experience. Our dentists take the time to listen to what your child has to say, explain each stage of their treatment, and provide compassionate, gentle care that is tailored to their specific needs and unique personalities.
---
Procedures Offered
---
Comprehensive Oral Evaluation / Digital Radiographs
---
Children, like adults, need to see the dentist every six months to prevent tooth decay and other dental health problems. We may recommend dental x-rays at these visits to help us diagnose decay, additional teeth, bone deformities, tumors, cysts, and other conditions that cannot be detected during a visual examination of the mouth.
---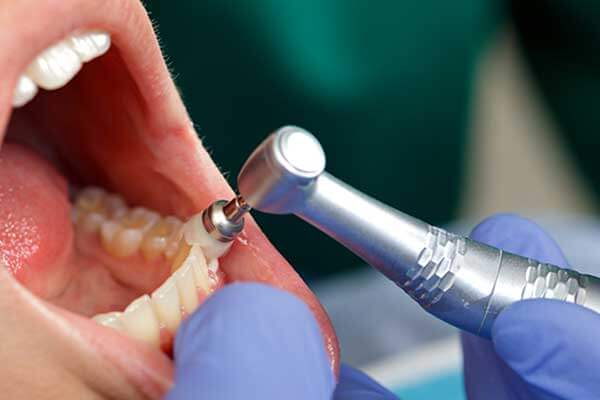 ---
When you bring your child for an oral evaluation, their teeth will be cleaned to eliminate plaque and tartar deposits. We'll also polish their teeth, which removes stains and smooths the surface, making it more difficult for new plaque to form.
---
Dental sealants are one of the most effective tools we have to keep cavities at bay. Sealants are made from a safe resin material and painted onto the surface of the teeth to fill in any pits or fissures, protecting them from cavity-causing plaque and bacteria.
---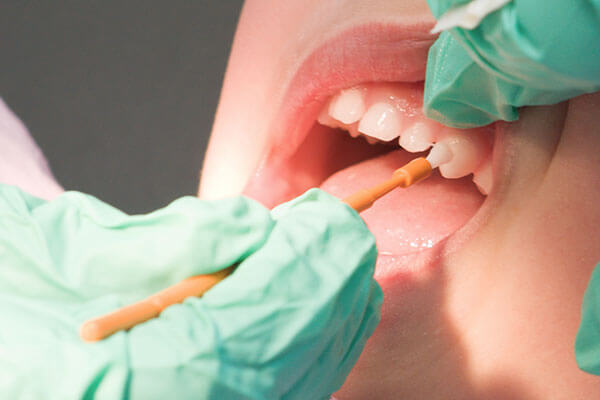 ---
Fluoride is a naturally occurring mineral that strengthens tooth enamel and protects teeth from decay. Although fluoride is found in toothpaste and water, it's also important that your child receive fluoride treatments at the dentist for optimal protection.
---
Custom-fitted mouth guards from your dentist are preferable to cheaper products available from a store. Many school athletic programs require participants to wear a mouth guard. Athletes who are wearing braces will particularly benefit from a custom-fitted mouthguard.
---
Why Choose Oak Road Dentistry
---
As a family dentistry practice, our team at Oak Road Dentistry has years of experience providing understanding care for our youngest patients. We'll take great care of your child's teeth, but we're not afraid to be a little silly in the process! By making your child's appointments fun, they'll quickly come to see our practice as a familiar place full of friendly faces.
---
Frequently Asked Questions About Pediatric Dentistry
---
When should children start seeing the dentist?
---
According to the American Dental Association and the American Academy of Pediatric Dentistry, children should start seeing the dentist around the age of 12 months, or within six months of the eruption of their first tooth. This doesn't just keep your child's teeth healthy, but also helps establish our practice as their dental home.
---
How often should children see the dentist?
---
Every six months, children should visit the dentist for a comprehensive oral examination and dental cleaning.
---
Do cavities in baby teeth need to be filled?
---
Cavities must be treated unless a tooth is about to fall out on its own. Untreated cavities can lead to pain, sensitivity, embarrassment, difficulty eating, and the risk of a tooth breaking.
---
Should I sedate my child for dental work?
---
We always prefer to do dental work without sedation, but if your child has special needs or requires a lengthy dental procedure, sedation may be needed for their comfort and safety. Dr. Poore is highly trained in the safe administration of dental anesthesia. We generally offer laughing gas for pediatric patients; if you think your child may need a deeper level of sedation during their appointment, please let us know.
Call 770-985-9559 to schedule an appointment.
---