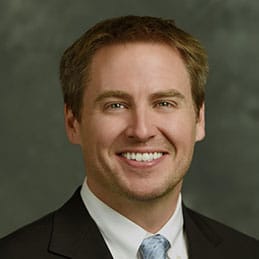 ---
Dr. Patrick French is a native of suburban Atlanta, having lived in Conyers, GA most of his childhood. He was inspired to pursue and practice dentistry after he shadowed an orthodontist while still in the 7th grade. Even at that young age Dr. French knew that he was making the right choice. After several moves with his family and having to leave friends behind, he was further inspired to follow his dreams. Dr. French places great importance upon family and friends, and to that end, he knew that building a successful dental practice would give him the opportunity to keep his family together in one place for many years to come, and to provide a service to a community that he once called home - Snellville, GA. Before entering college, Dr. French's last move with his family was to Snellville, where he completed high school. After completion of undergraduate school and dental school, Dr. French returned to Snellville, where today he owns Oak Road Dentistry and has practiced dentistry for 19 years.
---
Education
---
Dr. French graduated from South Gwinnett High School, here in Snellville, and he received a diploma in Biomedical Sciences from Auburn University in 1998.  He received his Doctor of Medical Dentistry degree from the Medical College of Georgia in 2002.  Dr. French joined Oak Road Dentistry in 2004, purchased it in 2005, and through the years, he has molded the practice into his vision of how a dental practice should operate.  He implemented the ideology of combining the art and science of dentistry, while treating every patient like family in a comfortable and relaxed environment.  He has used this philosophy ever since.
---
Professional Associations
---
American Dental Association
Georgia Dental Association
Northern District Dental Society
Hinman Dental Society
---
Interests
---
When Dr. French is away from the office, he enjoys family time with his wife, his two boys and his dogs, Costa and Hobie.  Always on the go, he enjoys soccer, biking, endurance sports, and attending Atlanta United games with his family. Dr. French is a two time Ironman Triathlete and he has run several marathons and ultramarathons.  On the weekends, Dr. French will usually be found around the soccer fields cheering on his boys.
---