Dental Crowns in Snellville
---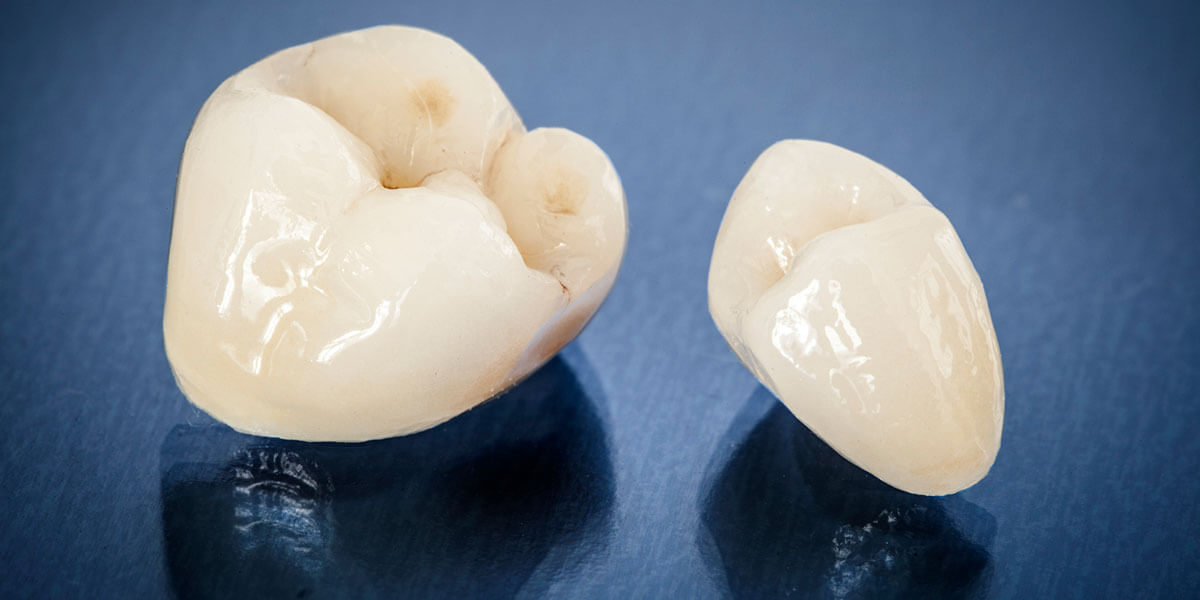 ---
Oak Road Dentistry provides dental crowns in Snellville, GA. Call 770-985-9559 to learn more and schedule an appointment.
---
What Are Dental Crowns?
---
Dental crowns have many uses in dentistry, ranging from changing the appearance of your smile to restoring a tooth after root canal therapy to replacing a missing tooth when attached to a dental implant. The most common reason you might need a crown is because you have tooth decay or other damage to a tooth that is too significant to be repaired by a dental filling.
The first step in getting a crown is taking digital impressions of your teeth so we can create a restoration that perfectly replicates its natural shape and size. Next, the damaged tooth structure is removed and your tooth is prepared for your crown. A second impression is taken to make sure that your crown will fit onto the prepared tooth, then your crown is designed and fabricated right in our office with our same-day CEREC system.
Before bonding your final crown to your prepared tooth, we will verify that it fits properly and feels comfortable. Once it's bonded and cured, you'll leave our office with a beautiful, long-lasting restoration.
---
Same Day Crowns
---
Advancements in materials and technology have provided many options for great restorations that can both look great, provide superior strength compared to other restorations, and reduce the need for multiple visits to the office. Depending on the procedure being performed, your dental crown could be placed on the same or next day, eliminating the need for a temporary crown and a return visit to the office.
---
Traditional Crowns
---
For traditional crowns, the first step in the process is to take an impression that will be used to make a model of the teeth and bite.  This allows the crown to be made to look and function like your natural tooth.  The tooth will then be prepped, with the decayed areas being removed. An impression of the prepped tooth will be made so that the final crown will fit properly when it is placed. Finally, we will place a temporary crown to protect the tooth while the permanent crown is being created.
---
Benefits of Dental Crowns
---
Natural Appearance
---
Our high-quality ceramic crowns look and function just like natural teeth.
---
Strength
---
When the structure of a tooth has severe damage, a dental crown offers a stronger restoration than a dental filling.
---
Oral Health
---
When a tooth is extracted, the jawbone that supported it begins to break down. A dental crown allows you to keep your natural tooth, resulting in better oral health.
---
Are You a Good Candidate for Crowns?
---
You are a good candidate for a dental crown if you have a tooth that has deep decay or that has suffered damage due to dental trauma. You may also need a dental crown after a root canal treatment.
---
Why Choose Oak Road Dentistry
---
At Oak Road Dentistry, we offer premium ceramic crowns for unsurpassed strength and realism. To blend in with the rest of your smile, your crown is meticulously crafted to match the precise shade of white, shape, and size of your surrounding teeth. This means that even if a crown is needed to restore a front tooth, it will appear completely natural, allowing you to smile with confidence.
---
Frequently Asked Questions About Crowns
---
Are crowns worth it?
---
If your only alternative is to have your tooth extracted, crowns are always worth it. The best case scenario for your oral health is to save as much of your original tooth as possible, and a crown allows us to do just that.
---
What's the difference between a crown and a cap?
---
Crown and cap are simply two different terms used for the same type of dental restoration. There's no difference between the two.
---
Does dental insurance cover crowns?
---
Yes, most dental insurance plans cover crowns that are medically necessary.
---
How do you maintain a dental crown?
---
Brushing for two minutes twice a day, flossing at least once a day, and visiting the dentist every six months are all you need to do to keep a dental crown in good shape and maximize its lifespan.
---
Which is better, ceramic or metal crowns?
---
We usually recommend ceramic crowns because they look natural and there are no concerns for patients with metal allergies, but there are some circumstances in which a metal crown is a better option, as with patients who have severe bruxism (teeth grinding).
Call 770-985-9559 to schedule an appointment.