Full Mouth Rehabilitation in Snellville
---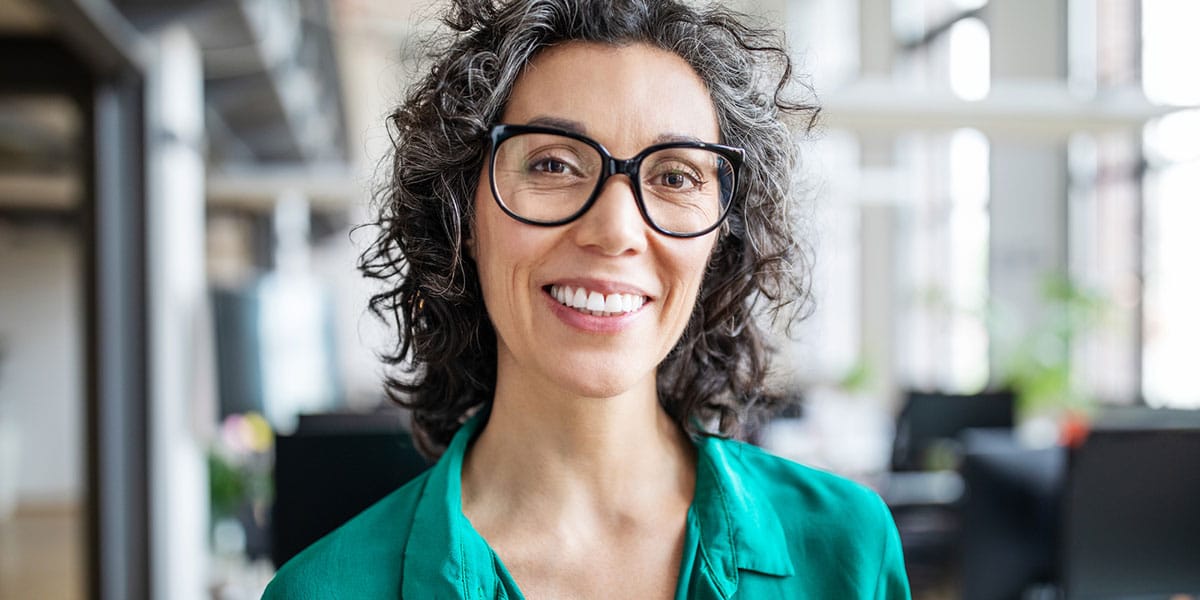 ---
Oak Road Dentistry provides full mouth rehabilitation in Snellville, GA. Call 770-985-9559 to learn more and schedule an appointment.
---
What is Full Mouth Rehabilitation?
---
It's never too late to achieve the beautiful, healthy smile you've always wanted. If you have a number of dental issues that you'd like to address at the same time, consider a full mouth rehabilitation. This involves a comprehensive treatment plan that typically includes two or more cosmetic and restorative procedures to improve the health and appearance of your smile.
The process begins with a consultation so we can evaluate your teeth, gums, and jaw. If needed, digital radiographs or 3D CBCT imaging is taken during this visit so we can have a more complete picture of your dental needs. We'll discuss what we've found and the treatment goals you have for your full mouth rehabilitation, then work together with you to form a treatment plan.
Most full mouth rehabilitations take place over several weeks or even several months, depending on the procedures being performed and the amount of healing time needed between them. When all is said and done, you'll finally have the confidence to smile proudly.
---
Benefits of Full Mouth Rehabilitation
---
Improved Health
---
Full mouth rehabilitations result in better oral health, which can have a positive impact on your overall health as well.
---
Confidence to Smile
---
If your teeth have you feeling embarrassed to smile, a full mouth rehabilitation can give you the confidence to share your smile with the world.
---
Complete Treatment
---
In the span of a few months, you can resolve all of your dental problems.
---
Are You a Good Candidate?
---
Full mouth rehabilitation is an option for patients who require a comprehensive treatment plan to address a number of dental issues to improve the mouth's appearance and function. Patients who are in generally good health, but have damaged or missing teeth, are good candidates for this procedure.
---
Why Choose Oak Road Dentistry
---
Providing full mouth rehabilitation isn't just about having the knowledge to improve dental health or the skill to create a beautiful smile—it's also about compassionate, understanding care. Many patients who need full mouth rehabilitation have dental anxiety, are recovering from a serious medical issue that compromised their oral health, or have traumas in their past. We want you to know that you can feel comfortable with us and that our caring team is here to offer support in your journey to a new and improved you.
---
Frequently Asked Questions About Full Mouth Rehabilitation
---
Can I get my teeth pulled and dentures on the same day?
---
Although the time it takes to complete all necessary treatments varies from patient to patient, it's common for a full mouth rehabilitation to take several months.
---
How much is full mouth rehabilitation?
---
Because a full mouth rehabilitation plan is highly customized and tailored to your specific needs and treatment goals, you will need to schedule a consultation to find out what the cost will be for you.
---
Is full mouth rehabilitation painful?
---
We use local anesthesia and, if needed, IV sedation during full mouth rehabilitation procedures, so you will never feel any pain while we work. That said, once the local anesthesia wears off in the hours after your appointment, you may feel some tenderness and sensitivity, depending on the procedure you had.
---
What procedures are involved in a full mouth rehabilitation?
---
A full mouth rehabilitation can include any dental procedure—fillings, dentures, bridges, crowns, dental implants, teeth whitening, veneers, and more.
Call 770-985-9559 to schedule an appointment.
---