Dental Bridges in Snellville
---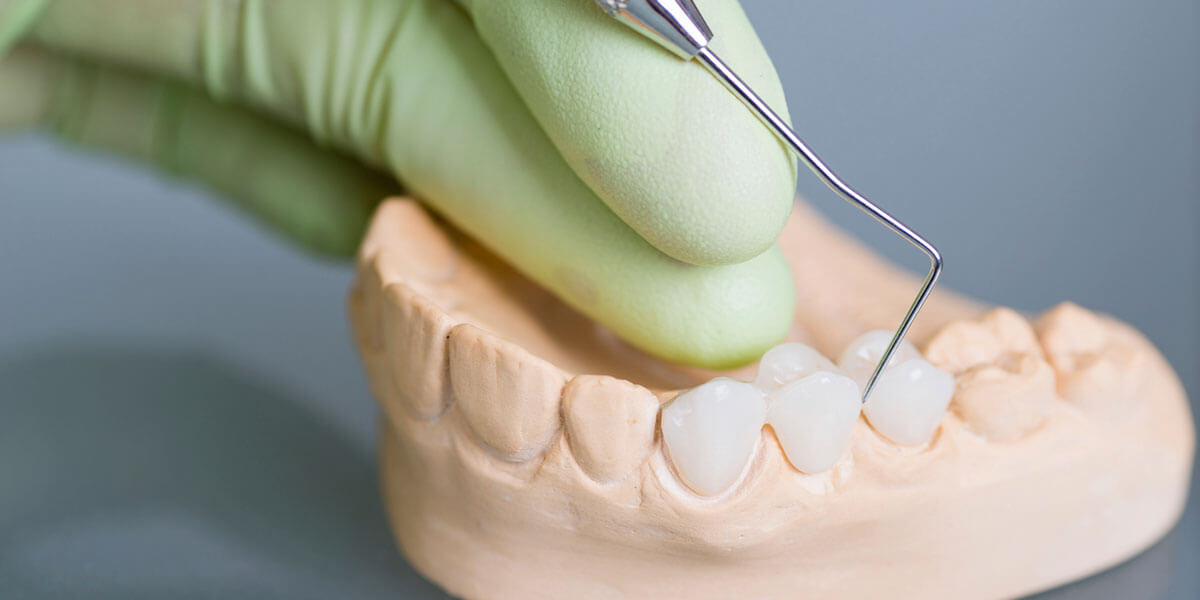 ---
Oak Road Dentistry provides dental bridges in Snellville, GA. Call 770-985-9559 to learn more and schedule an appointment.
---
What Are Dental Bridges?
---
Dental bridges can be used to replace a single missing tooth or multiple teeth that are adjacent to each other. There are a few different types of bridges available, but what they all have in common is that they use a system of supports, or abutments, to hold in place a span of replacement teeth.
Options for bridges include:
---
Traditional Bridge
---
A traditional bridge, as the name suggests, is the most commonly used type of bridge. Dental crowns are placed on the teeth on either side of the gap in your smile, and these crowns are used to anchor your bridge in place.
---
Cantilever Bridge
---
Cantilever bridges are similar to traditional bridges, except that instead of abutments on both sides of the gap, only one abutment is used. Because cantilever bridges place additional stress on the supporting tooth, they are typically reserved for situations where there are no other options.
---
Maryland Bridge
---
Rather than requiring crowns for support, a Maryland bridge is held in place by a metal or ceramic framework that is bonded to the abutment teeth. The advantage of a Maryland bridge is that it places less stress on the supporting teeth, but it is more prone to breakage than a traditional or implant-supported bridge.
---
Implant Supported Bridge
---
Because they do not require the support of neighboring teeth, implant-supported bridges are the best option for your dental health. The two outermost missing teeth are replaced with dental implants, which then hold your bridge in place.
Contact our office to learn more about your restorative options and achieve the smile you have always wanted.
---
Benefits of Dental Bridges
---
Non-Surgical Option
---
If you choose a traditional, cantilever, or Maryland bridge, it allows you to replace your tooth without requiring surgical implant placement, which can be beneficial for patients who have medical conditions that make surgery risky.
---
Implant Supported Bridge
---
With today's advanced technology and materials, your bridge will blend in perfectly with the rest of your smile. No one will know that you have a bridge!
---
Implant Supported Bridge
---
Bridges give you the confidence to share your smile with the world!
---
Are You a Good Candidate for a Bridge?
---
You are a good candidate for a dental bridge if you are missing one or more teeth that are adjacent to each other.
---
Why Choose Oak Road Dentistry
---
We do things differently at Oak Road Dentistry. You're never just a number to us—we treat you as an individual. When it comes to dental bridges, that means carefully designing a restoration that fits your unique facial proportions and helps you realize your personal treatment goals. The result is a bridge that looks and functions like your natural teeth.
---
Frequently Asked Questions About Bridges
---
Is a bridge better than an implant?
---
Every patient is different and has their own unique needs, so we can't say one is better than the other without knowing your circumstances. That said, in most cases, dental implants are the better option because they replace the root of your missing tooth, rather than just the portion above the gumline.
---
How long does a dental bridge last?
---
The typical lifespan of a dental bridge is five to 15 years, depending on the type of bridge you get and your oral habits. Implant-supported bridges often last longer than traditional bridges because they have the most stable support.
---
What are the disadvantages of dental bridges?
---
Traditional dental bridges have the disadvantage of compromising the health of the abutment teeth. They also do not address jaw bone loss the same way implants do.
---
How do you take care of a dental bridge?
---
For the most part, you should take care of your dental bridge the same way you would any other tooth, with one exception: you should floss under it at least once a day. It's also a good idea to avoid eating sticky or hard candies because these can break your bridge.
Call 770-985-9559 to schedule an appointment.
---