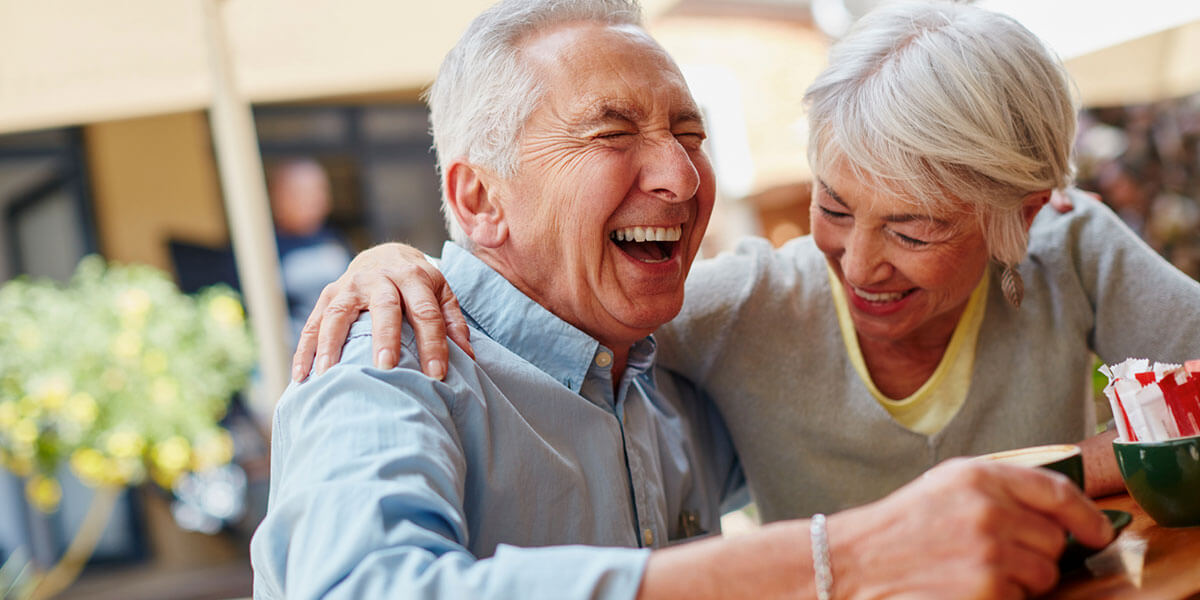 ---
Oak Road Dentistry provides dentures in Snellville, GA. Call 770-985-9559 to learn more and schedule an appointment.
A denture replaces multiple missing teeth. Fixed dentures require implants, while removable dentures may or may not rely on implants for attachment.
---
What Are Turbyfill Dentures?
---
Turbyfill dentures are a unique type of denture developed by Dr. Jack Turbyfill, a world-renowned denture expert. Oak Road Dentistry is one of the few dental practices in the area to offer these dentures due to the exacting detail required to make them.
Traditional dentures have never been able to adequately restore proper function to the mouth after tooth loss. People with dentures have speech difficulties, trouble eating, and bone deterioration. As the jawbone changes, dentures no longer fit right, causing them to slip, fall out, rock, and irritate the gums. Turbyfill dentures eliminate all of these issues thanks to the innovative way they're designed.
Turbyfill dentures achieve the perfect balance between function and aesthetics because they are designed to be a copy of your mouth when eating, chewing, and speaking. The result is superior comfort and a natural appearance. Turbyfill dentures fit so well, you'll never experience instability or irritation, and you'll also never need to use denture adhesives or pastes. The high-quality porcelain or hybrid composite teeth we use also contribute to the natural appearance of your dentures, along with adding strength to your bite.
---
Benefits of Turbyfill Dentures
---
Non-Surgical Treatment
---
If surgery is not an option for you, Turbyfill dentures allow you to restore your teeth without requiring dental implants.
---
Renewed Confidence
---
You'll be able to smile with confidence when you have a denture that feels secure and looks natural.
---
Better Health
---
A high-quality Turbyfill denture will allow you to eat the healthy whole foods needed to function at your best.
---
Are You a Good Candidate for Dentures?
---
You are a good candidate for dentures if you are missing all or most of the teeth on one or both arches, or if you need to have most of your teeth extracted.
---
Why Choose Oak Road Dentistry
---
We want our patients to feel good about themselves when they're wearing their dentures, which is why we've decided to offer Turbyfill dentures at our office. Nothing compares to these dentures in terms of realism, function, and comfort.
---
Frequently Asked Questions About Dentures
---
Can I get my teeth pulled and dentures on the same day?
---
Although you can get dentures the same day your teeth are extracted, the denture you get is only a temporary restoration. Your permanent dentures will be fitted when your jaw has fully healed from your extractions.
---
What are the best dentures to get?
---
We use Turbyfill dentures, which are comfortable, realistic, durable, and don't have many of the common problems associated with dentures.
---
Are there dentures that don't come out?
---
Yes, if you don't want to remove your denture at the end of the day, consider fixed implant-supported dentures. These dentures can only be removed by a dentist.
---
What are the most natural looking dentures?
---
Turbyfill dentures are generally considered the most natural looking dentures, as they are made with highly realistic porcelain or hybrid resin teeth and designed based on what we call a "functional impression," an impression technique that allows us to create a denture that remains molded to your gums and jaw even when you speak, smile, and chew.
Call 770-985-9559 to schedule an appointment.
---